Low Pin Count 8051 Series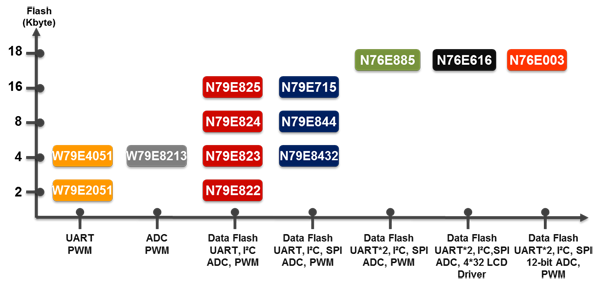 The Nuvoton Low Pin Count 8051 series supports operating voltage from 2.4V to 5.5V and operating temperature from -40℃ to 85℃. It also supports 22.1184 MHz internal oscillator (1% accuracy at 25℃, 5V), under voltage detector, configurable data Flash, and high immunity (8kV ESD, 4kV EFT). Package types include TSSOP20, TSSOP28, DIP20, SOP20, SOP28, and SOP16.

Target Applications:
Security/Alartm System, Thermo Sensor, Projector, Weighing Scales, LED Lighting, Small Home Appliance, etc.